We are happy to tell you that we are accepting new admissions Check out our options and features included.
Welcome to Shri Adinath Jain College ( Eve. )
We Are Eager To Give You Best Education And Style.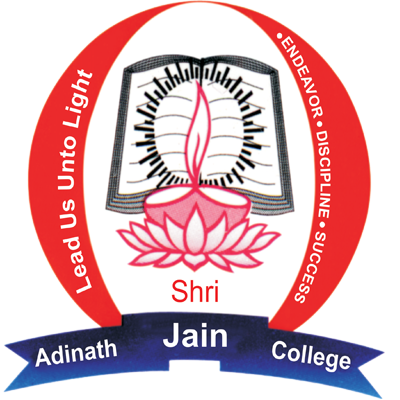 About the College
Shri Adinath Jain College (Eve.) Was Set up in 1986 by Shri Adinath Jain Shikshan Sansthan with a goal to provide education to working class. Shri Adinath Jain Shikshan Sansthan was started in 1904 by a few public spirited Jain Social workers realizing that education is a vital element of a growing society. Up to 2001, this college was running at Church Road, Shri Adinath Marg. During the year 2002 the college was shifted to a vibrant campus far away from the maddening crowd and polluted environs, Located in scheme No. 8, One of the largest colonies of Alwar the college has nice-shaped building, College has grown into what many regards as a premier and the elite coeducation institute, which have earned a good reputation and academic excellence.
List of courses offered by Shri Adinath Jain College (Eve.)
Latest News Posts
It is great pleasure for us to inform you that our college will organize the RRBM inter collegiate T.T... read more
Our Toppers
We have proven track record of giving excellent results year by year and yes we are improving it day by day!